New Trends in Home Floor Plan Design
Written on Mar 21, 2018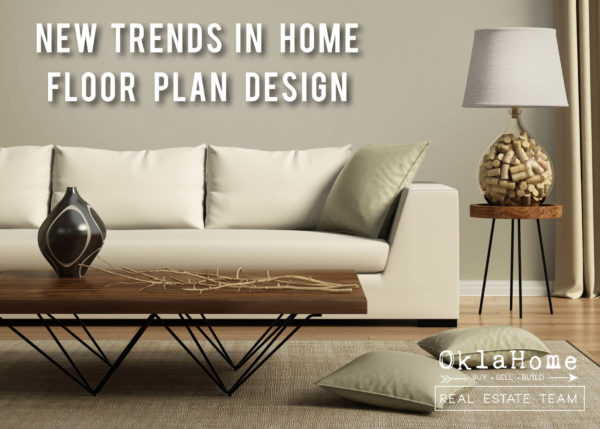 Over the last several years, new home design has shifted to match our changing culture and adapted to new generations of home buyers. We've seen the extinction of formal dining rooms, the opening up of kitchens to make one giant entertaining space, and the rise of separate, sound-proof bonus rooms. New trends are on the horizon and you may want to consider your own lifestyle and how these hot new trends may fit into your new home plans as well.
The first is a BIG change and is the result of our aging population. As the baby boomers reach retirement age and my own generation begins raising families of our own, we've seen a substantial uptick in the need for mother-in-law spaces. One way this need presents itself is through the desire for dual master suites. Many buyers want a large bedroom on the main floor with its own private bath with some families choosing to put the "kids," or primary homeowners, upstairs to provide ample privacy. We have even designed mother-in-law wings with their own private entrances and garages.
We have several clients who take this concept to the next level; They prefer the idea of a separate house or cottage that can be used as a pool house or guest suite for now, but which will later serve as a home for aging parents. Craig and I have plenty of experience in this arena as it's something we are going through now. We purchased 20 acres in East Edmond about 6 years ago, a few years before my parents retired and decided to move here from Ponca City. It's amazing what having grandkids will do to grandparents! All of a sudden they become motivated to uproot their entire lives to be close. Last year we built a custom dream retirement home for our parents on the land where we plan to build our own modern farmhouse style home. This will allow us to have help with babysitting and carpooling as our family grows and will allow us to help care for our parents as they age helping them stay in their forever home. This set up also allows easy access for Sunday dinners!
Another trend we are seeing is the reemergence of the formal living room. In our last Parade of Homes model home, our clients built a "Gentleman's Whiskey Lounge" at the front of the house. The room was approximately 12×14 with a custom barn door. This family enjoy entertaining and the husband loves to have his buddies over to drink whiskey and chat. Now a whiskey lounge might not be for everyone, but one thing we noticed during the parade was that many people stopped and sat down in the lounge area and just chatted. Even while 1,000s of people came and went through the home, friends could hear each other and relax – something that they might not have been able to do in the TV room with a loud show on. I can see formal living rooms becoming more and more popular, but without the word "formal!" People are going to focus on slowing down and having face-to-face conversations instead of only having relationships via social media.
Finally, we are seeing a huge rise in the need for a She Space or Mom Room. For almost 10 years, Man Caves began to skyrocket and became almost a necessity.  But seriously? Why are we just now thinking about creating a space for mom?! We are the ones that run the family and the home – this is our space! A She Room is not a laundry room or a utility room or the pantry (though we do still advocate for hiding in the pantry when snacking so you don't have to share your cookies). It's a room that is about 6×10, give or take, that's close to the kitchen and the garage. It has a desk space, organizational built-ins, mud benches, and maybe even a craft space. It works as a drop zone that can be organized-messy, very much resembling what goes on in a mom's brain! Maybe it's because most architects are men that the idea of building a woman-centric home is just now being realized.
As our generations and overall lifestyles continue to change, the world around us also changes as we strive to achieve a more organized, simplified, efficient life that can be lived to the fullest while enjoying real relationships. What trends are you seeing in home design? Have you dreamt of a room or niche space that you'd love to have? If so, leave us a comment so we can dream about your dream home with you!