The Story behind the Dream Home
Written on Mar 25, 2020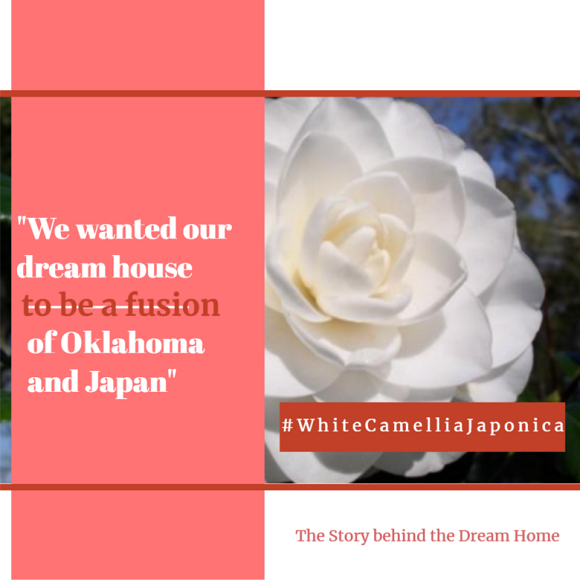 At OklaHome we have a very fun tradition asking each of our homeowners to name their special home as we design.
We're starting a home for a sweet couple in Autumn Farms community. They've named their home #WhiteCamelliaJaponica. We wanted to share their story with you.
Nao, who grew up in Japan and moved to Edmond to attend UCO as a foreign exchange student met and fell in love with Braxton, an Oklahoma farm kid from Chandler.
"We wanted our dream house to be fusion of Oklahoma and Japan. I would like to have some Japanese features to our OklaHome Farmhouse. From the early stage of planning, we both agreed our home to be painted white. Since we are building the house across the street from Americana Farmhouse, "Japonica" came to my mind. I started to study holistic medicine, and have been fascinated by flowers God created and their amazing healing power. I searched scientific names of white flowers with "Japonica", and Camellia Japonica was found. Commonly, Camellia is pink or red, but there are several white ones, too."