How to find a fresh batch of audiobooks
Written on Apr 3, 2014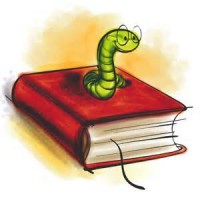 Anyone who knows me knows I'm an avid reader  But I hardly ever pick up a book.  I love audiobooks.  Listen to them on my walks in the morning, when I'm sweating on the treadmill and driving to and from and to and from and to and from work, etc.  My favorite website to download books is www.audible.com because they have specials from time to time and you can purchase bulk credits which make the individual book prices more affordable.  The negative side is that you can't purchase books through your mobile device but fortunately once you do purchase them on-line they'll automatically load onto your Audible app.
I love personal and professional development books.  Professional development books are very easy to find.  Probably because their authors promote them so much.  Personal development ones are somewhat easy because you can search topics and categories.  I've found, however that good Christian personal development ones are hard to find.
So today I learned a great lesson.  I visited the brick and mortar Christian bookstore here in town.  It's called Mardel's but you could go to any.  I rummaged through the racks of books to find Women's Inspiration.  There they had tons and tons of great books I'd love to read but knew I'd never open the cover if I bought the hard copy.  The latest and most popular books were shelved differently than the others – they had their covers facing me and had stacks of several copies. 
I took a quick picture of about 8 that looked really interesting, logged on to Audible and searched for the titles.  Strangely, I couldn't find many under the title name but when I instead searched under the author name, some of them were found that way.  I also realized that many of the authors had written other books on similar topics and since Audible lists all the books by that searched author, I found a few new ones I'd like to read too.  Obviously some of the books were not available in audio form but some were better than none.
So I came away today with 8 new Christian inspiration books to listen to for about $40.  I thought some of you might want to check them out too, so you can see the links below.
If you have a great audio book tip to share, please leave me a comment.
Today's Library:
Becoming Myself by Stasi Eldredge
God Has a Dream for my Life by Sheila Walsh
Reshaping It All by Candace Cameron Bure
You'll Get Through This by Max Lucado
Beautiful Things Happen when a Woman Trusts God by Sheila Walsh